Prep Time: 10 MINUTES
Serves: 16
Cook Time: 20 MINUTES
Ingredients
2 1/4 cups unbleached all-purpose flour
1/2 cup granulated sugar
1/4 cup light brown sugar, firmly packed
1 1/2 tsp baking powder
1/4 tsp baking soda
1 1/2 tsp ground cinnamon
1/4 tsp nutmeg
1 tsp ground ginger
3/4 tsp salt
1/3 cup diced walnuts
2 large eggs
3/4 cup water
1/3 cup Stonyfield Organic Low Fat Smooth & Creamy Vanilla Yogurt
1 cup grated carrots
Instructions
Preheat the oven to 400°F. Lightly grease a standard 12-well muffin pan or use paper muffin cups (but grease the inside of those too).
In a medium-sized bowl, whisk together the dry ingredients and then add the nuts.
In a small bowl, whisk together the eggs, water, and yogurt.
Stir the wet ingredients into the dry ingredients.
Add the grated carrots, and stir to combine.
Fill the muffin cups until quite full.
Bake the muffins for around 20 minutes, or until a toothpick inserted in the center of one comes out clean.
Remove the carrot spice muffins from the oven, and cool in the pan for 5 minutes before transferring to a rack to cool completely.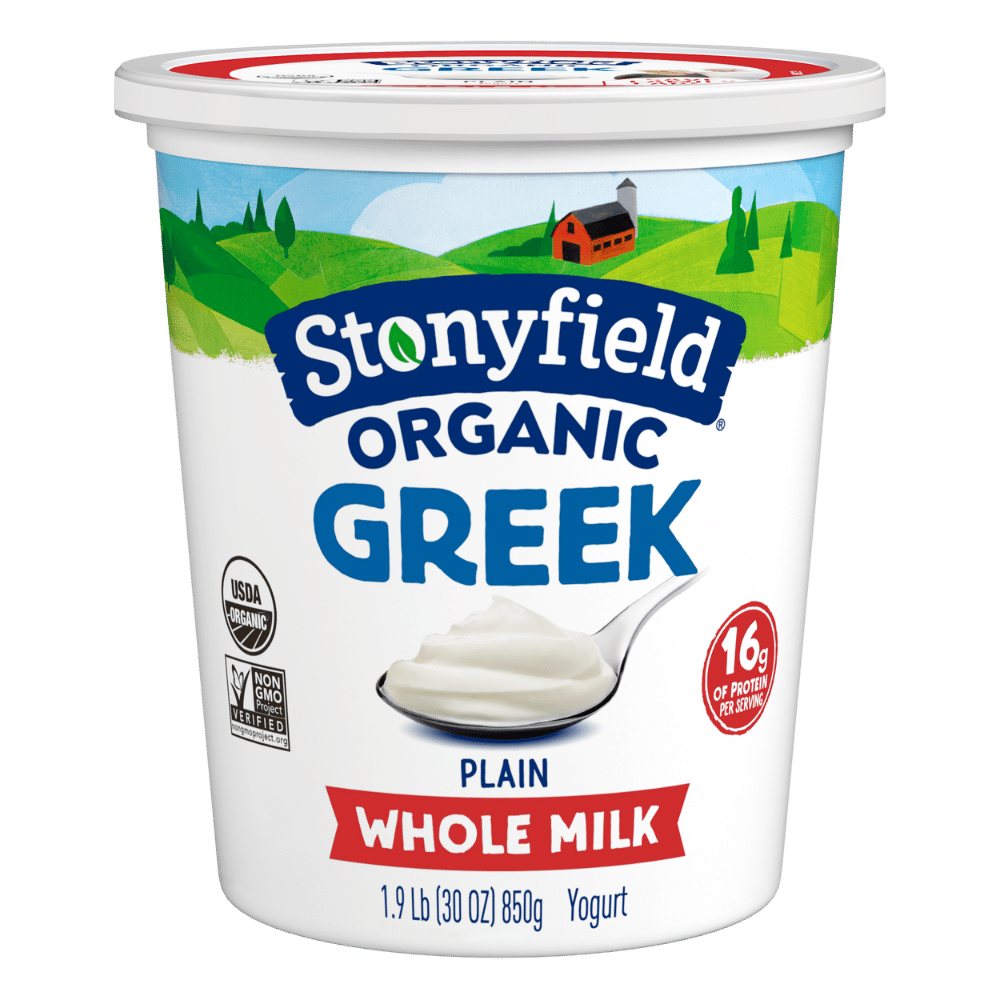 Want delicious recipe ideas in your inbox?
Sign up for our newsletter to get recipe ideas in your inbox!