Prep Time: 15 MINUTES
Serves: 3 CUPS
Cook Time: 30 MINUTES
Ingredients
2 cups oats
¼ cup pumpkin seeds
⅓ cup whole raw almonds
¼ cup sunflower seeds
1 Tbsp poppy seeds
1 Tbsp sesame seeds
¼ tsp cinnamon
¼ tsp cardamom
½ tsp ginger
¼ tsp salt
⅓ cup brown sugar
⅓ cup agave syrup
⅓ cup maple syrup
⅛ cup canola oil
⅛ cup carrot juice
½ cup grated carrots (approximately 2 whole carrots)
1 cup Stonyfield Organic Greek plain Whole Milk yogurt
Instructions
Bring brown sugar, agave syrup, maple syrup, canola oil, and carrot juice to a boil in a pot over medium heat.
In a separate, heat-proof bowl, toss the oats with nuts, seeds and spices.
Pour the hot syrup into the bowl and stir to coat everything.
Add the grated carrots and stir a few more times to make sure it's all mixed.
Spread on a cookie sheet with parchment paper and bake at 300℉. Every 10 minutes, stir well. Bake until a deep golden brown (about 30 minutes)
Enjoy carrot granola on its own or sprinkle it over some Stonyfield yogurt. Chef's Note: If you are short on time or don't have a juicer, you can buy pre-juiced carrots at your local farmer's market or supermarket.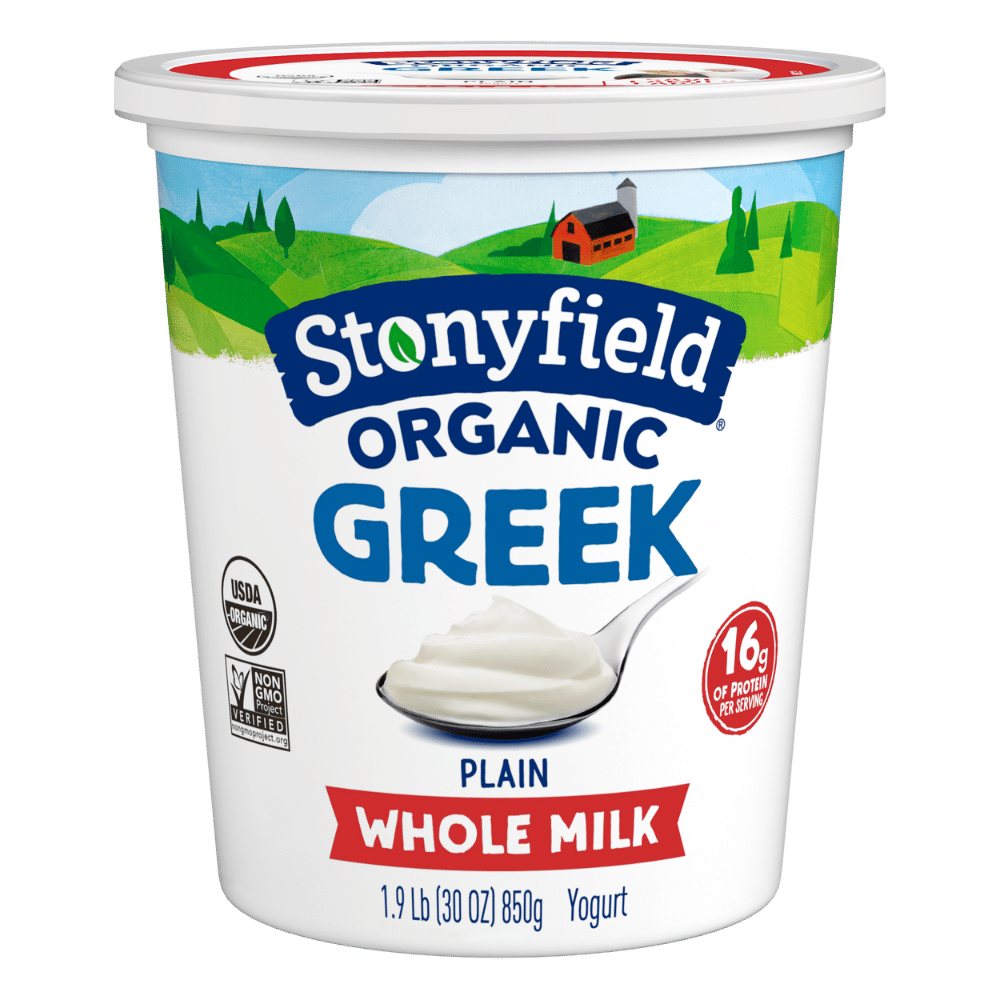 Want delicious recipe ideas in your inbox?
Sign up for our newsletter to get recipe ideas in your inbox!