Prep Time: 15 MINUTES
Serves: 12 Muffins
Cook Time: 15 MINUTES
Ingredients
2 cups all-purpose flour
1 tsp baking soda
1 tsp baking powder
3/4 cup sugar
1/2 tsp salt
1 tsp cinnamon
2 eggs
1 1/4 cups Stonyfield Organic Whole Milk Greek Plain Yogurt
1/2 stick of butter (melted)
1 Tbsp lemon zest (grated)
1 cup blueberries (fresh or frozen)
Instructions
Preheat the oven to 375° and butter the muffin tins.
In a small mixing bowl, stir together the flour, baking soda, baking powder and salt.
In another bowl, combine the sugar, yogurt, eggs, melted butter, cinnamon and lemon zest. Beat until thoroughly mixed.
Add the dry ingredients and mix just until blended. Do not over mix.
Gently fold in blueberries and then spoon the batter into the greased muffin tins, filling each cup about two thirds full.
These should bake for about 15 minutes, or until the tops are browned, and a toothpick inserted into the middle comes out clean.
When the blueberry yogurt muffins are done, let them cool in the pan. Remove and serve warm.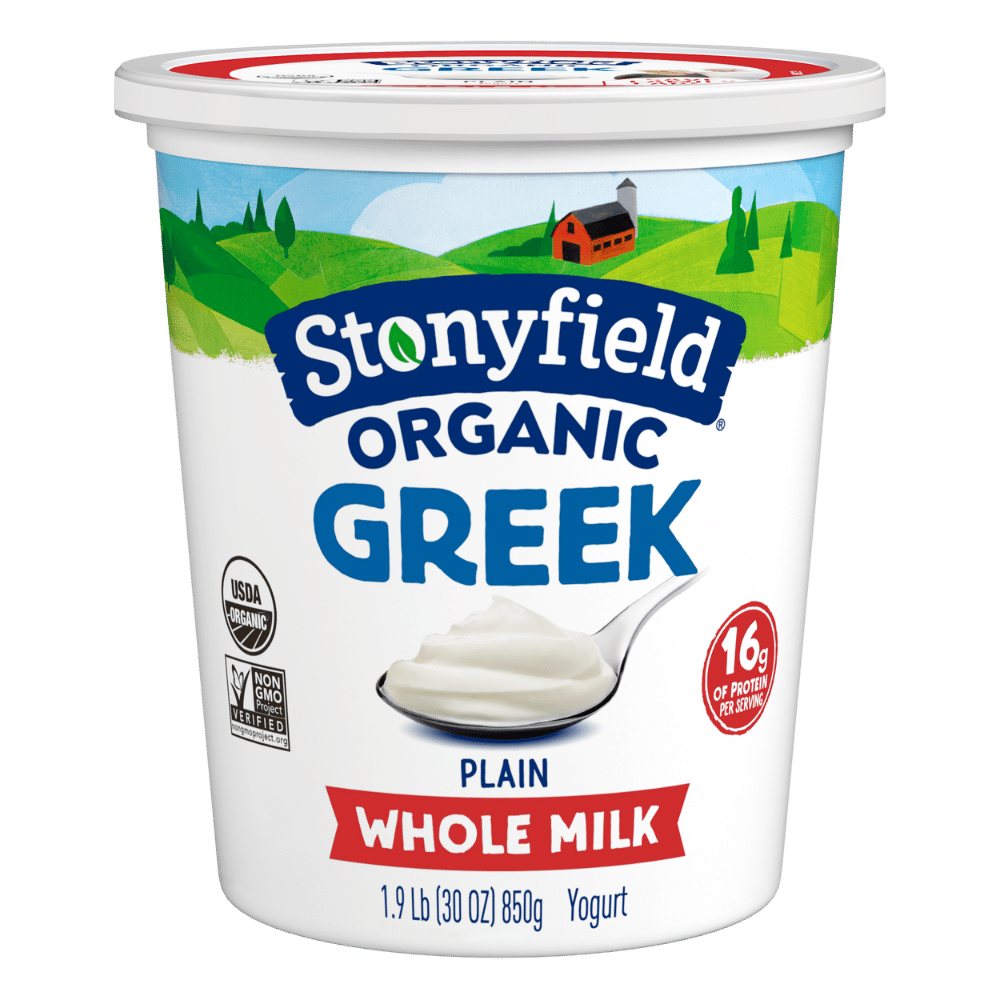 Want delicious recipe ideas in your inbox?
Sign up for our newsletter to get recipe ideas in your inbox!