Prep Time: 10 MINUTES
Serves: 4
Cook Time: 35 MINUTES
Ingredients
1 1/2 cups rolled oats (quick or old fashioned)
1 tsp cinnamon
1/4 tsp nutmeg
1 1/2 cups Stonyfield Organic milk
1 cup Stonyfield Organic Whole Milk Greek Vanilla Bean Yogurt
3 cups frozen berries
1/4 cup chopped walnuts
2 Tbsp maple syrup
Instructions
Preheat oven to 350°.
Place oats, cinnamon, nutmeg, milk and ½ cup of the yogurt in a 8x8 or 9x11 baking dish and gently stir to combine.
Stir in frozen berries and walnuts.
Drizzle the maple syrup on top of the mixture and bake for 30-35 minutes.
Let cool for 5 minutes, then top each serving with 2 Tbsp more yogurt. Enjoy your berry baked oatmeal.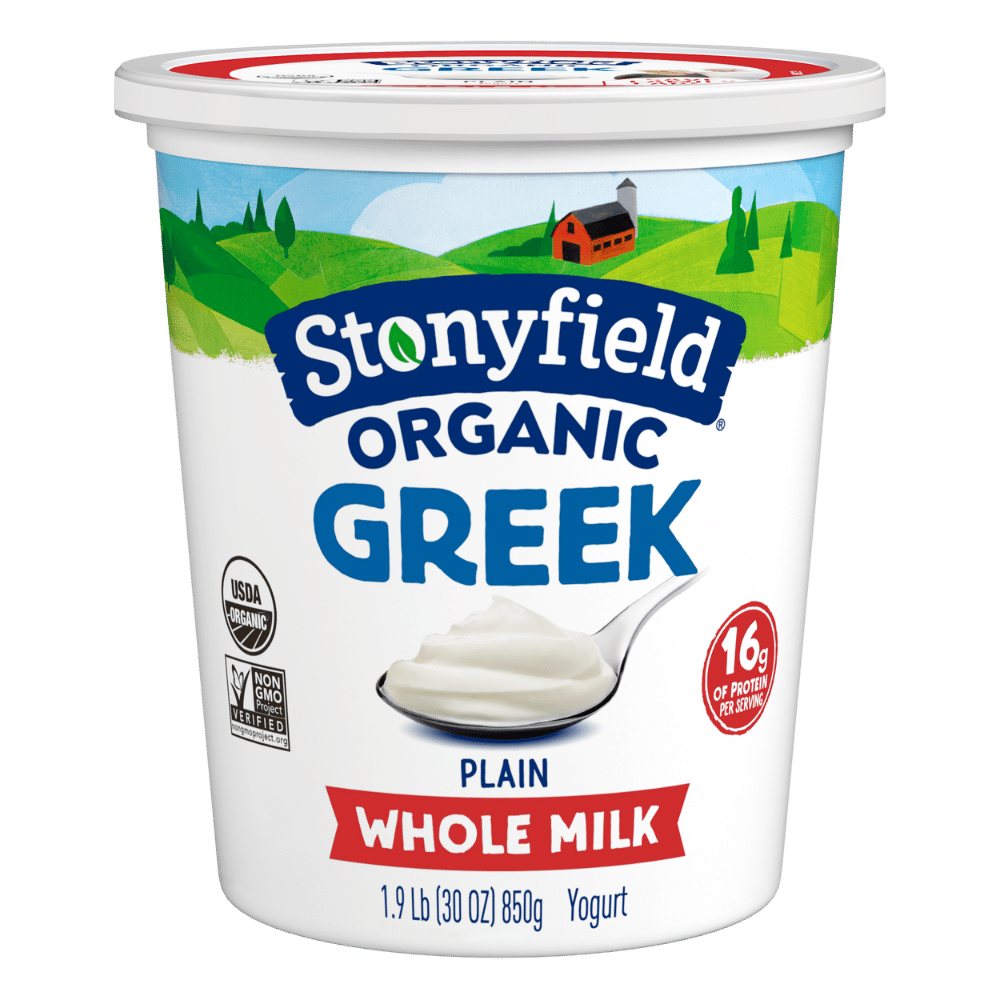 Want delicious recipe ideas in your inbox?
Sign up for our newsletter to get recipe ideas in your inbox!