Prep Time: 5 MINUTES
Serves: 4
Cook Time: 20 MINUTES
Ingredients
1 lb beef loin (sliced into 1 inch strips)
1 Tbsp olive oil
1 yellow onion (thin sliced)
1/2 cup mushrooms (sliced)
1/2 tsp dried tarragon
1/2 tsp paprika
2 Tbsp all-purpose flour
1/2 cup dry white wine
1/2 cup beef broth
2 Tbsp Dijon mustard
1 cup Stonyfield Organic Low Fat Plain Yogurt

Instructions
Heat olive oil in a skillet over medium-high heat.
Add sliced beef loin, onion and mushrooms, sauté until meat begins to brown.
Add flour to the mixture, and continue to cook for two minutes, stirring constantly.
Add tarragon, paprika, wine and beef broth, reduce the heat to medium, and allow to simmer 10 minutes.
Remove from heat and stir in dijon mustard and yogurt.
Serve beef stroganoff over egg noodles.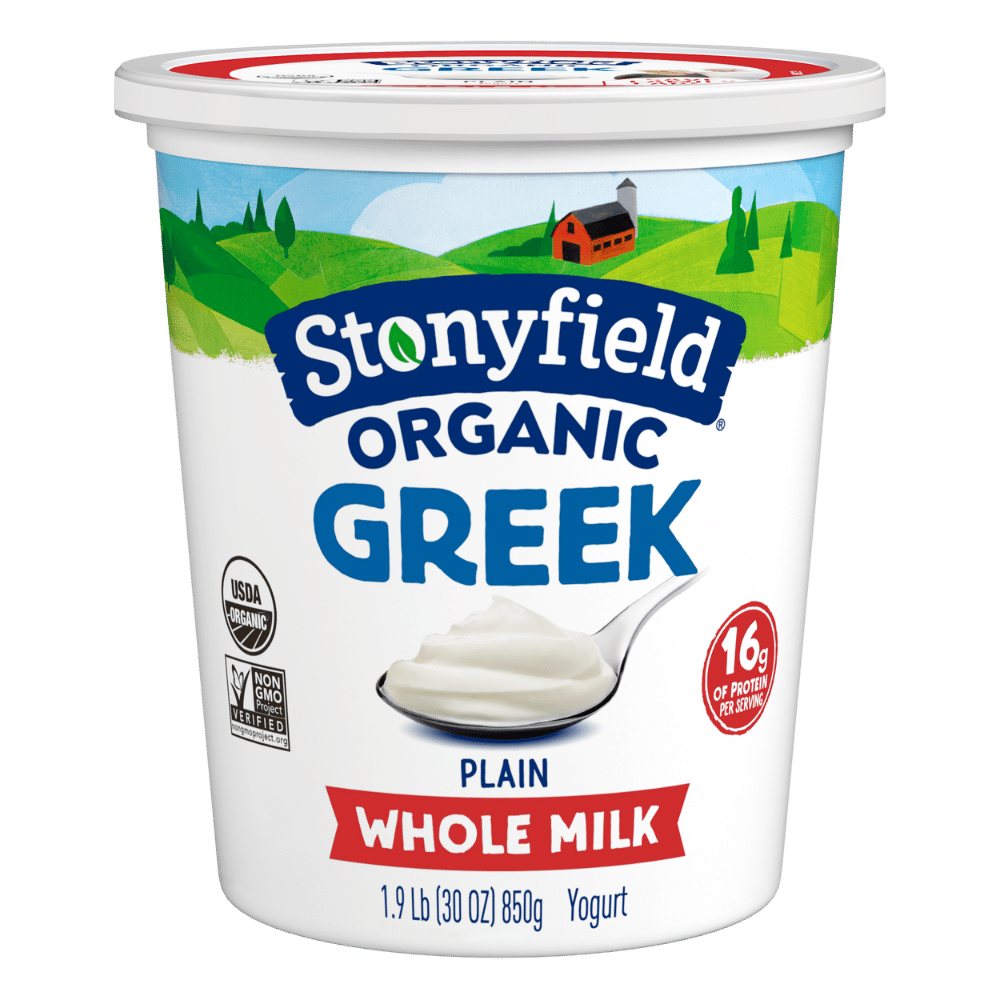 Want delicious recipe ideas in your inbox?
Sign up for our newsletter to get recipe ideas in your inbox!