Prep Time: 5 MINUTES
Serves: 4
Cook Time: 20 MINUTES
Ingredients
1 lb angel hair pasta
1/2 lb organic bacon (diced)
1/4 lb fresh mushrooms (sliced)
2 Tbsp butter
2 Tbsp all purpose flour
1 cup Stonyfield Organic 0% Fat Greek Plain Yogurt
1 cup Stonyfield Organic Heavy Whipping Cream
lemon zest (to taste)
Instructions
Cook the pasta as directed on the package. Set aside.
In a large saute pan (I use my cast iron pan), cook bacon for 5-8 minutes, until crispy. Remove half the bacon fat and add chopped mushrooms.
Cook mushrooms for another 5 minutes and add butter. Once butter melts, whisk in flour to make a roux. Whisk in yogurt and cream and stir until it thickens, over low heat. Toss with pasta and lemon zest. Garnish with fresh seasonal herbs. NOTE: We used parsley.
Serve bacon and mushroom yogurt cream pasta warm.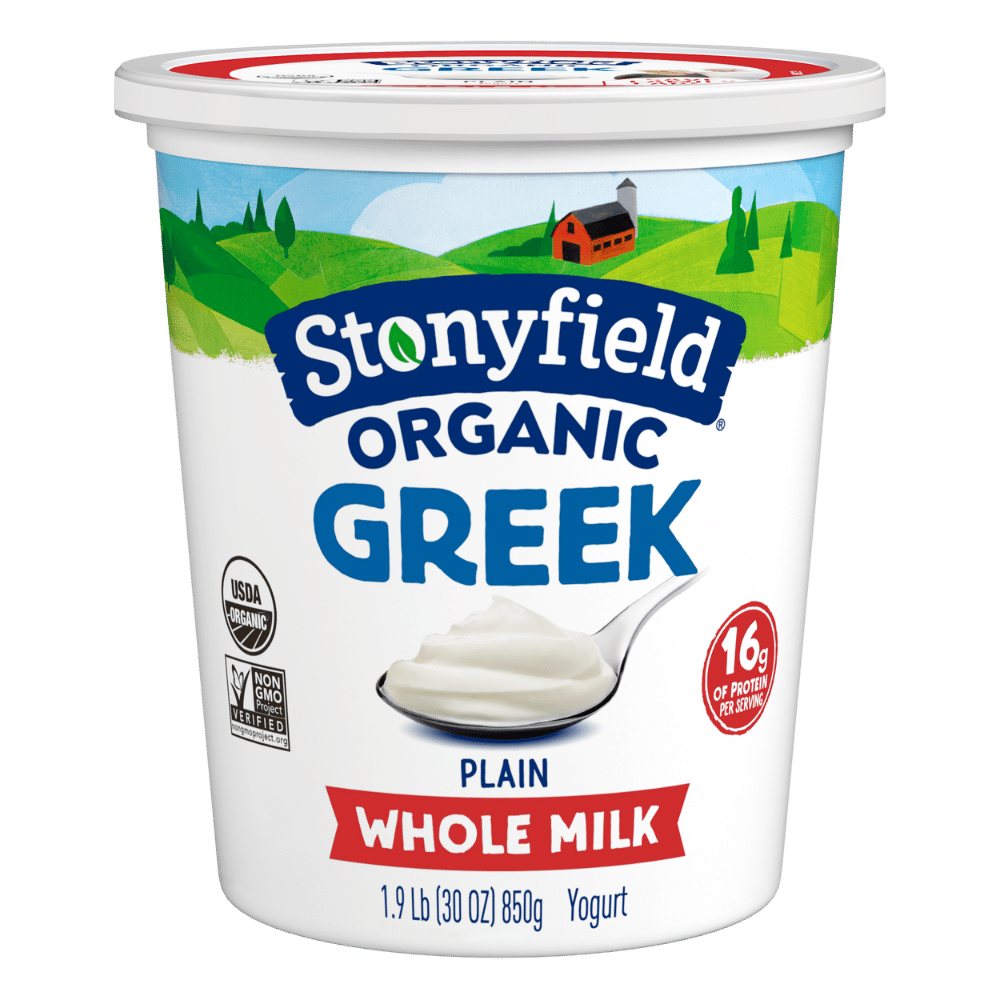 Want delicious recipe ideas in your inbox?
Sign up for our newsletter to get recipe ideas in your inbox!