Prep Time: 15 MINUTES
Serves: 12
Cook Time: 45 MINUTES
Ingredients
1 cup Stonyfield Organic Low Fat Vanilla Yogurt
1 cup quick-cooking oats
1 egg or two egg whites (slightly beaten)
1/4 cup canola oil
1/2 cup packed brown sugar
2/3 cup Organic All-Purpose Flour
2/3 cup 100% Organic Whole Wheat Flour
1 tsp baking soda
1 tsp ground cinnamon
1/4 tsp salt
1 cup diced apples (peeled or not)
Instructions
Spray a loaf pan with cooking spray. In a small bowl, mix together yogurt and oats and set aside. In a large bowl, mix together egg(s), oil and brown sugar. Stir in flours, baking soda, cinnamon, salt and yogurt mixture (batter will be lumpy). Fold in apples. Pour into greased pan.
Heat oven to 350°. Bake 45 minutes or until golden brown or a toothpick inserted in the middle comes out clean. Remove from pan immediately. Once cooled, cut apple oatmeal quick bread into 12 slices.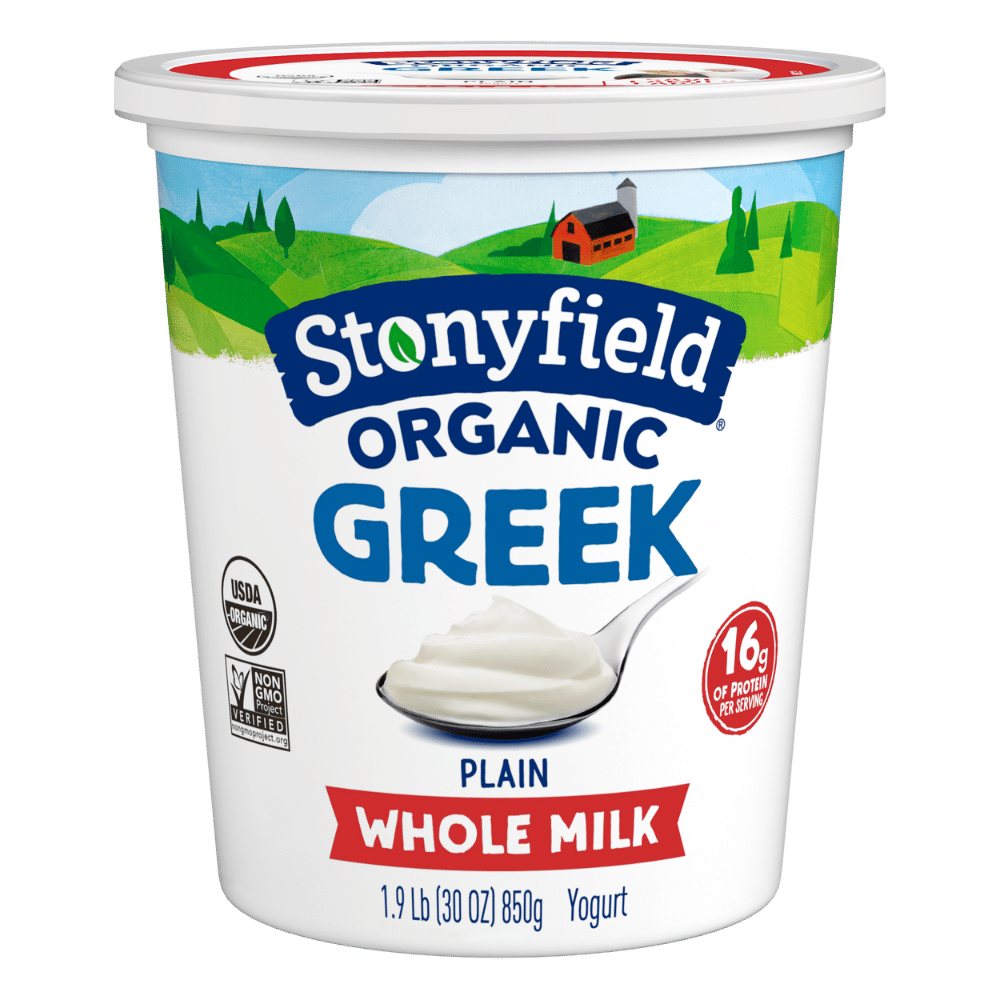 Want delicious recipe ideas in your inbox?
Sign up for our newsletter to get recipe ideas in your inbox!