Prep Time: 5 MINUTES
Serves: 8
Cook Time: 55 MINUTES
Ingredients
1 medium-size butternut squash (peeled, seeded and cubed)
3 medium apples (cored and chopped coarsley)
2 1/2 cups chicken or vegetable broth
1 medium onion (chopped)
1/2 tsp rosemary
1/2 tsp marjoram
Salt and pepper (to taste)
1 1/4 cups Stonyfield Organic 0% Fat Greek Plain
Instructions
In a large pot, combine squash, apples, broth, onion, rosemary, marjoram, salt and pepper.
Bring to a boil over medium-high heat.
Then reduce heat to medium-low and simmer uncovered for about 45 minutes.
Let cool, then put in blender and pulse until smooth.
Add 1 cup of yogurt and pulse to combine.
Return soup to large pot and reheat slowly being careful not to boil.
Add more salt and pepper to taste.
Transfer apple butternut squash soup to serving bowl and garnish each with a dollop of yogurt.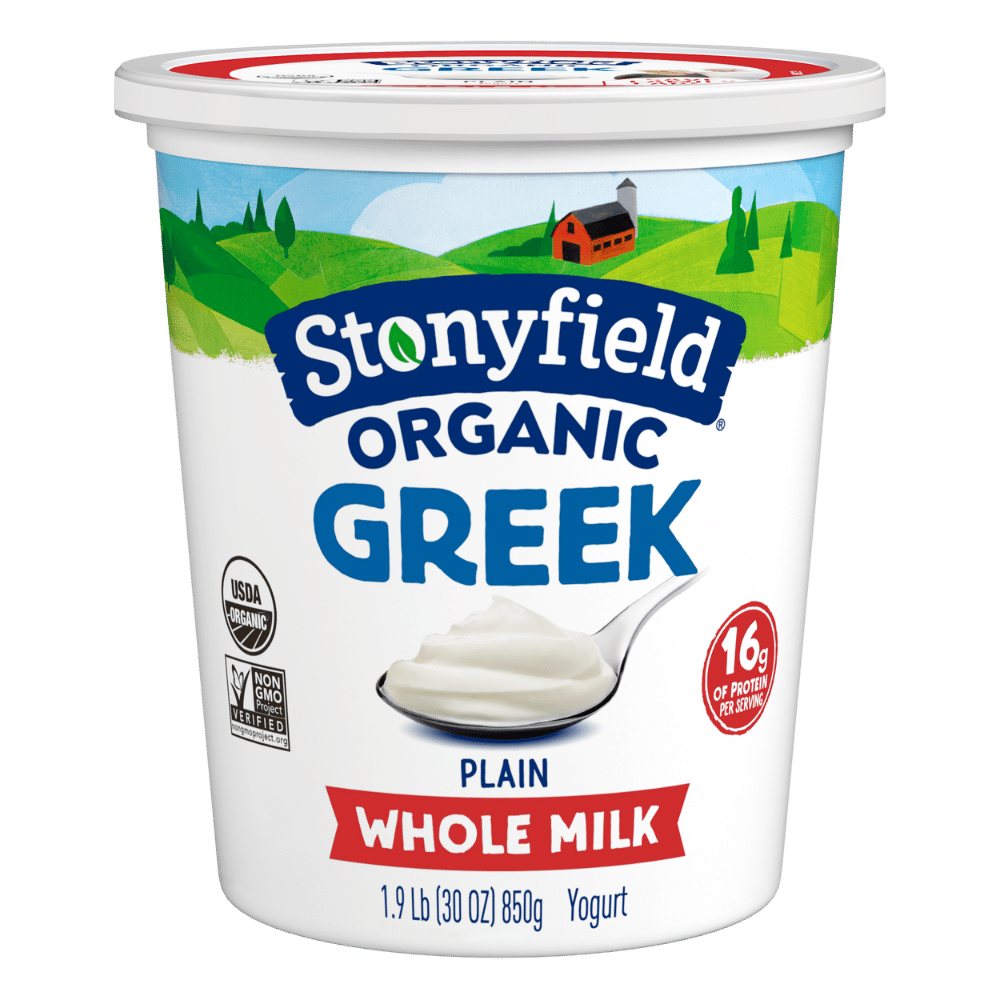 Want delicious recipe ideas in your inbox?
Sign up for our newsletter to get recipe ideas in your inbox!