Prep Time: 15 MINUTES
Serves: 14
Cook Time: 50 MINUTES
Ingredients
1/2 cup butter (at room temperature)
1/4 cup brown sugar
1/2 cup granulated sugar
1/2 tsp vanilla
2 eggs
2 cups unbleached all-purpose flour
3/4 tsp baking powder
3/4 tsp baking soda
1 tsp cinnamon
1/4 tsp ground nutmeg
1 cup raisins
3 medium apples (peeled, cored and coarsely chopped)
1/2 cup chopped walnuts
1 cup Stonyfield Organic Low Fat Vanilla Yogurt
Topping
2 Tbsp unbleached all-purpose flour
1/2 tsp cinnamon
2 Tbsp chopped walnuts
1/4 cup brown sugar
Instructions
Preheat the oven to 325°. Lightly grease a 9x13 inch pan.
In a large bowl, cream together the butter and sugars. Add the vanilla and eggs and beat together. In another bowl, sift together the flour, baking powder, soda, cinnamon and nutmeg. Add raisins, apples and walnuts and toss lightly to coat. Add the flour mixture to the butter mixture and mix thoroughly. Gently fold in the yogurt until evenly mixed. Pour the batter into the baking pan.
To make the topping, mix together the brown sugar, flour, cinnamon and walnuts. Sprinkle the topping over the batter.
Bake the apple and yogurt coffee cake for 40-50 minutes or until a toothpick inserted into the center comes out clean. Cool for 10 minutes on a wire rack before serving.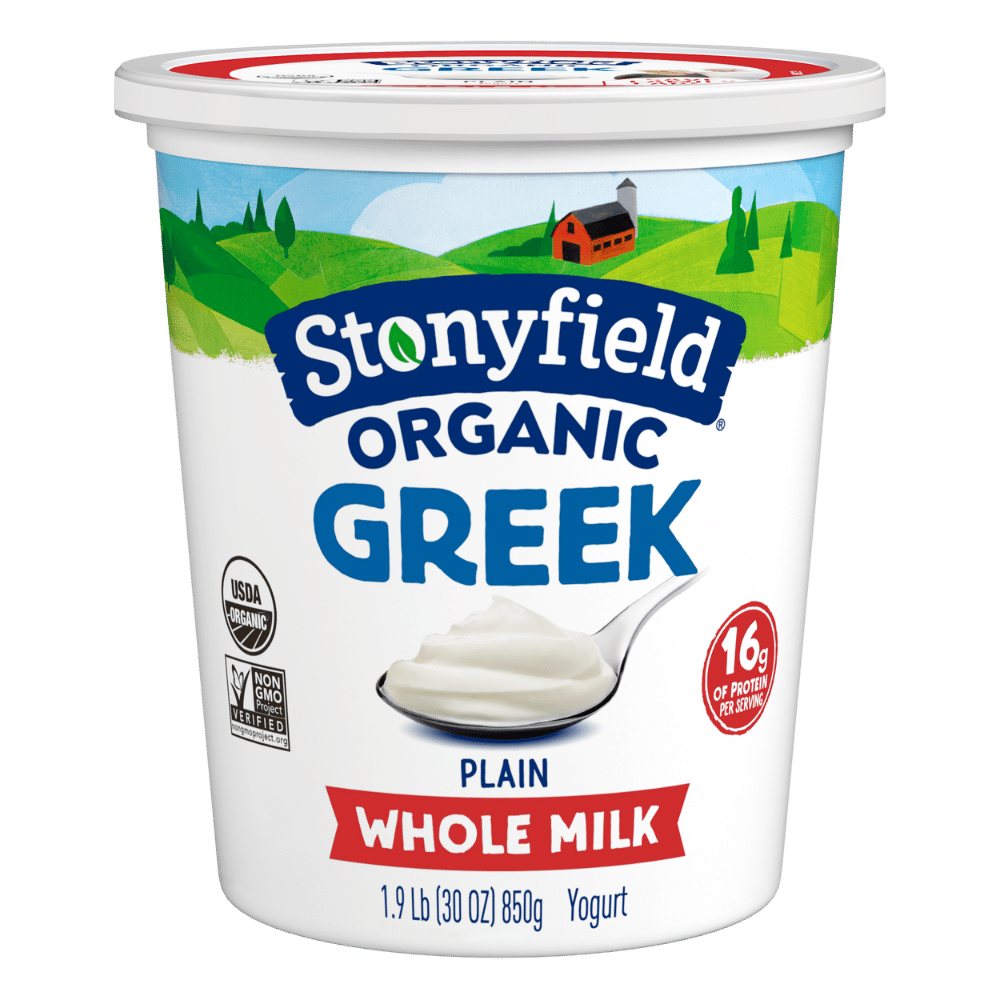 Want delicious recipe ideas in your inbox?
Sign up for our newsletter to get recipe ideas in your inbox!