Prep Time: 5 MINUTES
Serves: 4
Cook Time: 10 MINUTES
Ingredients
2 Tbsp butter
2 cloves garlic, minced
1/2 cup Stonyfield Organic Whole Milk
3/4 cup Stonyfield Organic Whole Milk Greek Plain Yogurt
2/3 cup grated parmesan cheese
salt and pepper to taste
8oz pasta or chickpea noodles, cooked
1.5 cups broccoli florets (optional)
2 Tbsp dried or fresh parsley (optional)
Instructions
Use a medium sized pot to boil noodles. Add 2 tbsp salt to water to flavor the water before it boils. Once water is boiling add in pasta and cook pasta for 8-10 minutes or as specified on package.
Steam or boil your broccoli in a separate pot of boiling water - cook to your desired tenderness.
In a medium saucepan, melt butter over medium heat. Stir in garlic. Stir in milk (or water). Remove from heat and allow to cool for 2 minutes. Then gradually whisk in greek yogurt and parmesan until melted. If the cheese doesn't melt, just throw it back on the stove for another minute to warm up!
Add sauce to your alfredo pasta with broccoli and top with dried or fresh parsley.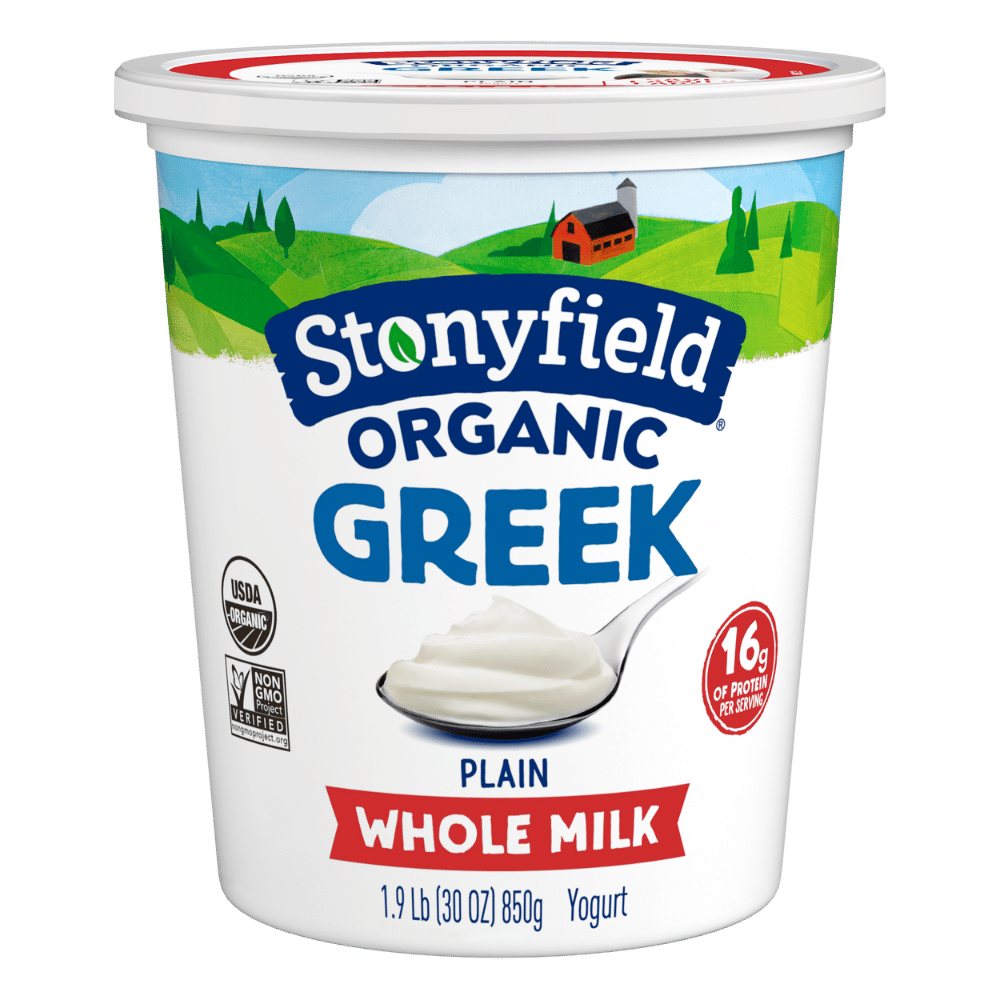 Want delicious recipe ideas in your inbox?
Sign up for our newsletter to get recipe ideas in your inbox!