Prep Time: 10 MINUTES
Serves: 4-8
Cook Time: 10 MINUTES
Ingredients
2 cups self-rising flour, plus more for dusting
1 cup Stonyfield Organic Whole Milk Greek Plain Yogurt or Stonyfield Organic Plain Yogurt.
Pizza toppings of choice
Instructions
Combine flour and yogurt on a cutting board or in a bowl. Mix with hands until a shaggy dough forms. (The dough may appear dry and crumbly at first, but it will come together as it's mixed.)
Turn the mixture out onto a lightly floured work surface and knead until the dough is smooth and slightly elastic, about 8 minutes, dusting with more flour if necessary.
Divide the dough in half. Use a rolling pin to roll out into two 10-inch pizzas. Spread out dough on non-stick baking sheets. Top the dough with your choice toppings. Cook until the crust is golden, 8 to 10 minutes, at 450˚F.
Chef's Note: If the dough feels too dry, add water, a tablespoon at a time. Push the dough down and out, stretching it flat in front of you with the heels of your hands.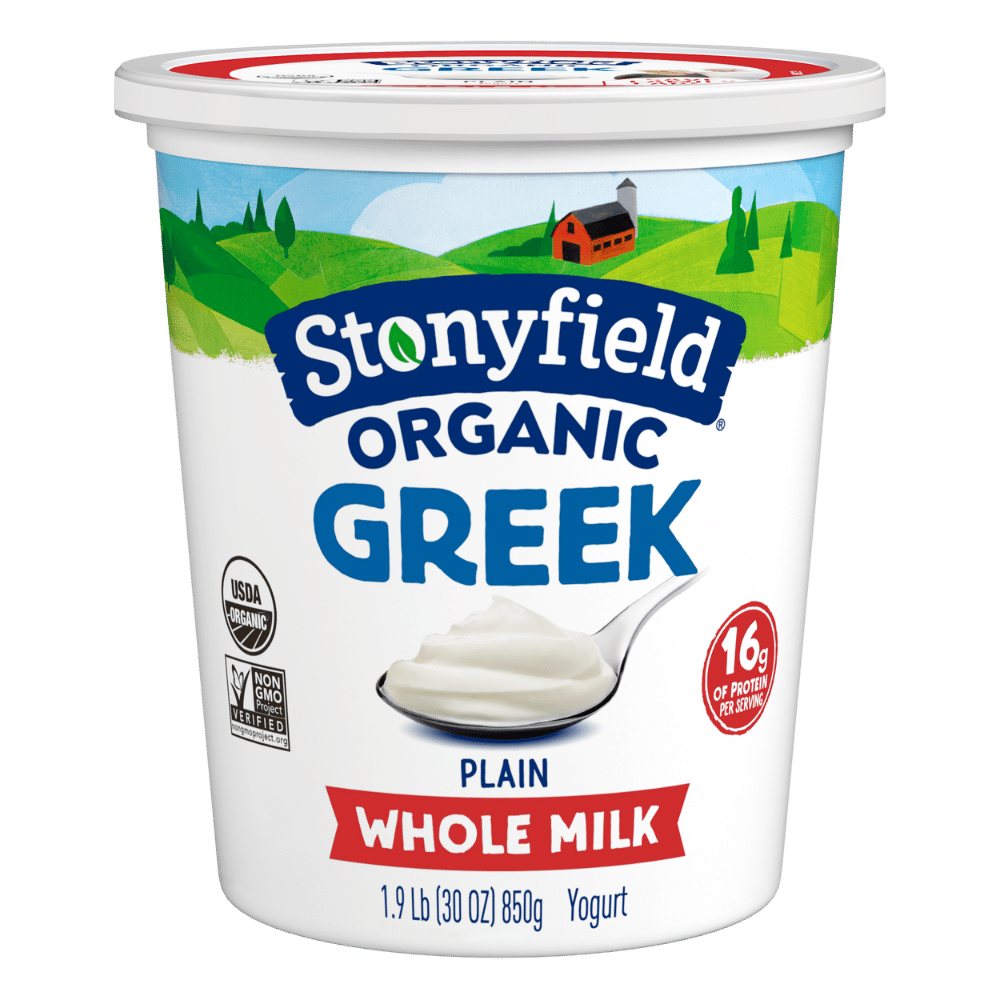 Want delicious recipe ideas in your inbox?
Sign up for our newsletter to get recipe ideas in your inbox!