5 Ways to Use Two Ingredient Dough!
March 25, 2021
webmaster@push10.com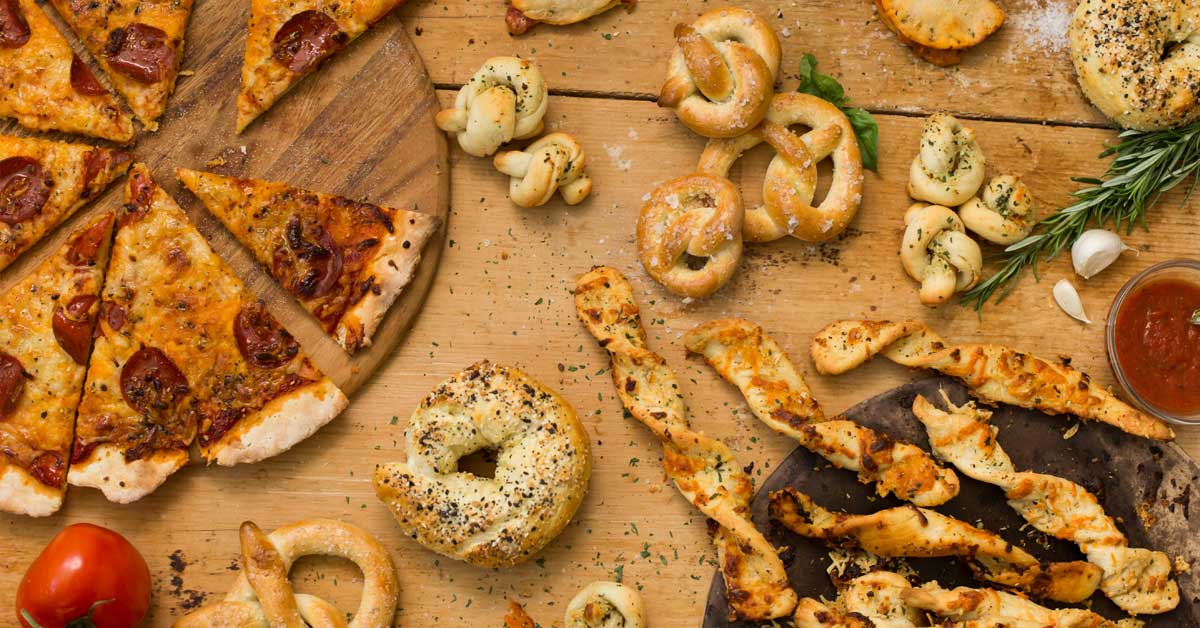 What's the best thing about yogurt-powered recipes? Cutting calories and fat? Adding flavor? Reducing prep time? Good news: you don't need to choose with this two ingredient dough!
There are days just made for dough: movie night, first snow, game day, or "doh! what's for dinner?" When you need to bring the warm and hearty, without a ton of prep or regret, it's time for Yogurt to the Rescue! Here are five ways to use Two Ingredient Dough to save the day.
Bring these out for snack time with friends or to a party as a surprise savory treat and add a side of Spicy Brown Mustard or Honey Mustard to dip them in.

It really is…we wouldn't lie to you. Make any night of the week a pizza night. With this yogurt dough you'll have pizzas done so quick – but beware – the pizza will disappear just as quickly ;).

A Stonyfield team favorite! Roll the dough around in cheese and spices, twist them up and bake for an appetizer or even as a side to your salad at lunch. Eat them on their own or dip them in some marinara sauce.

Who can say no to warm garlicky knots? Add these to your next pasta or pizza night and serve with a chunky marinara sauce for extra deliciousness.

Making these bagels on a lazy Sunday = bagels for the week! You can make bagel sandwiches or just enjoy with your favorite schmear in the morning! Whatever you use them for, they can be made in no time and rise & crisp perfectly in the oven.