Prep Time: 15 MINUTES
Serves: 2 LOAVES
Cook Time: 45 MINUTES
Ingredients
3 eggs
2 cups sugar
1/3 cup oil
2 cups Stonyfield Organic Low Fat Plain Yogurt

2 tsp cinnamon
2 cups grated zucchini
3 tsp vanilla
3 cups flour
1 tsp salt
1 tsp baking soda
1/2 tsp baking powder
Instructions
Preheat oven to 400°.
Beat eggs until foamy, add sugar, oil, yogurt, cinnamon, zucchini and vanilla and mix well.
In a separate bowl sift together flour, salt, baking soda and baking powder.
Add dry ingredients slowly to the yogurt mixture and mix until moist.
Pour into 2 greased and floured loaf pans. Bake for 35-40 minutes. *Optionally use bundt pan and bake for 45 minutes.
Zucchini bread loaves should be golden brown on top. Makes two loaves, with 12 slices each.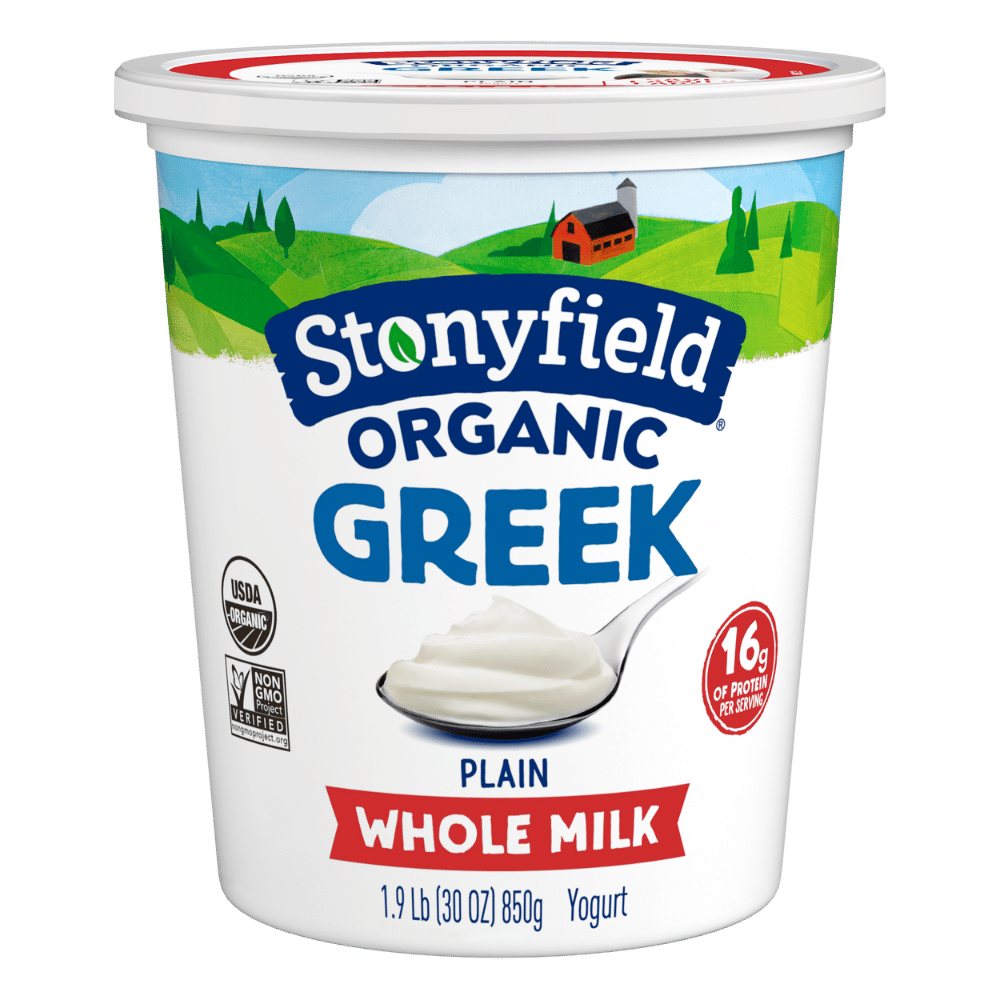 Want delicious recipe ideas in your inbox?
Sign up for our newsletter to get recipe ideas in your inbox!