Prep Time: 10 MINUTES
Serves: 8
Cook Time: 20 MINUTES
Ingredients
1 medium Spanish onion (diced)
4 Tbsp butter
2 Tbsp olive oil
1/2 cup flour
2 cups Stonyfield Organic milk
1 tsp Tabasco or similar
1 tsp dry mustard powder
1 tsp Worcestershire Sauce
1/4 cup chicken or vegetable stock (optional)
3/4 lb sharp cheddar cheese (shredded)
1/4 lb Jack cheese of other favorite (shredded)
2 cups Stonyfield Organic Greek plain Whole Milk yogurt
16 oz pasta macaroni (cooked per instructions and set aside)
1/2 cup seasoned bread crumbs
1/2 cup grated Parmesan cheese
Kosher salt and white pepper (to taste)
Instructions
In a sauce pan, melt butter slowly and add diced onions and saute lightly for about 2 minutes.
Strain onions out (you can discard them now) and return butter to pan.
Add olive oil and flour and whisk until fully combined.
Add milk 1 cup at a time and whisk to work out any lumps.
Bring to simmer.
Add spices and gently fold in cheeses then set aside to cool slightly.
Once slightly cooled, add in yogurt one cup at a time.
Pour over pasta and toss to coat.
Garnish Greek Yogurt Mac'n Cheese with toasted bread crumbs and Parmesan before serving.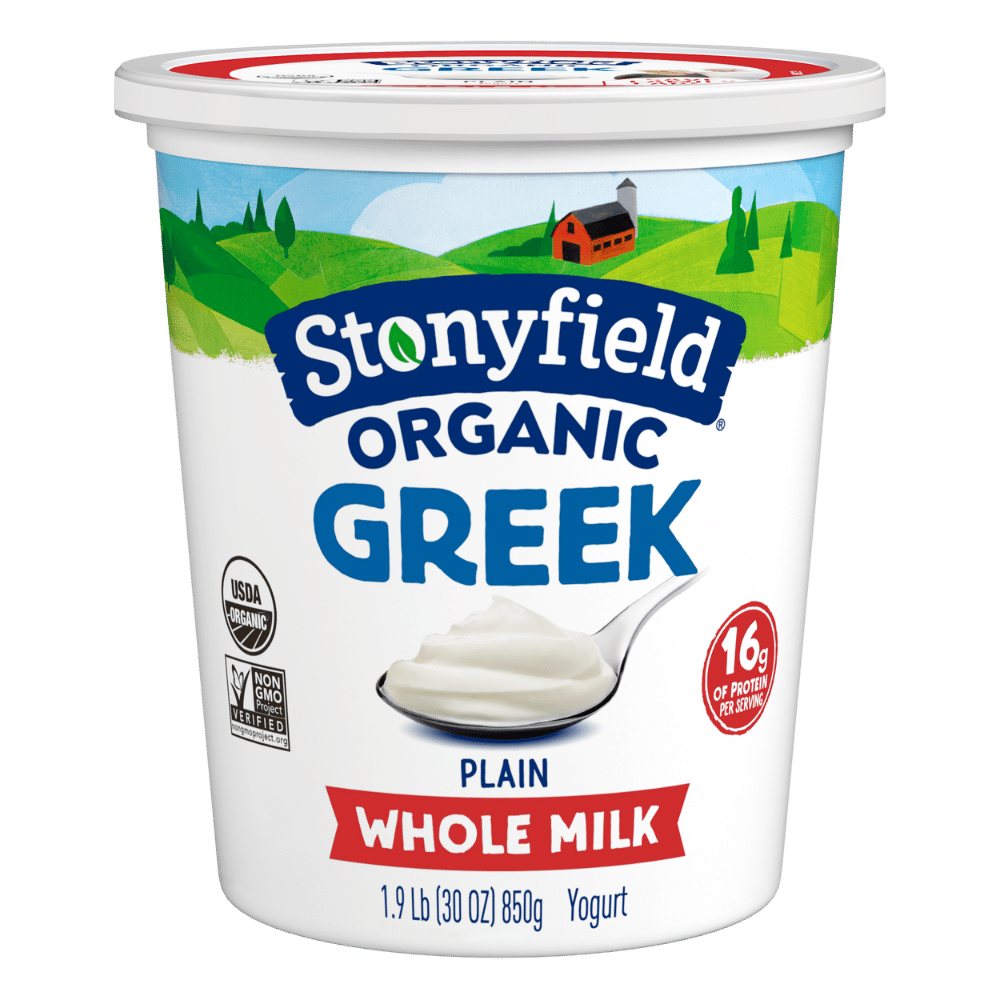 Want delicious recipe ideas in your inbox?
Sign up for our newsletter to get recipe ideas in your inbox!