Stonyfield Recipes: Brown Sugar Greek Yogurt Cookies
February 24, 2014
webmaster@push10.com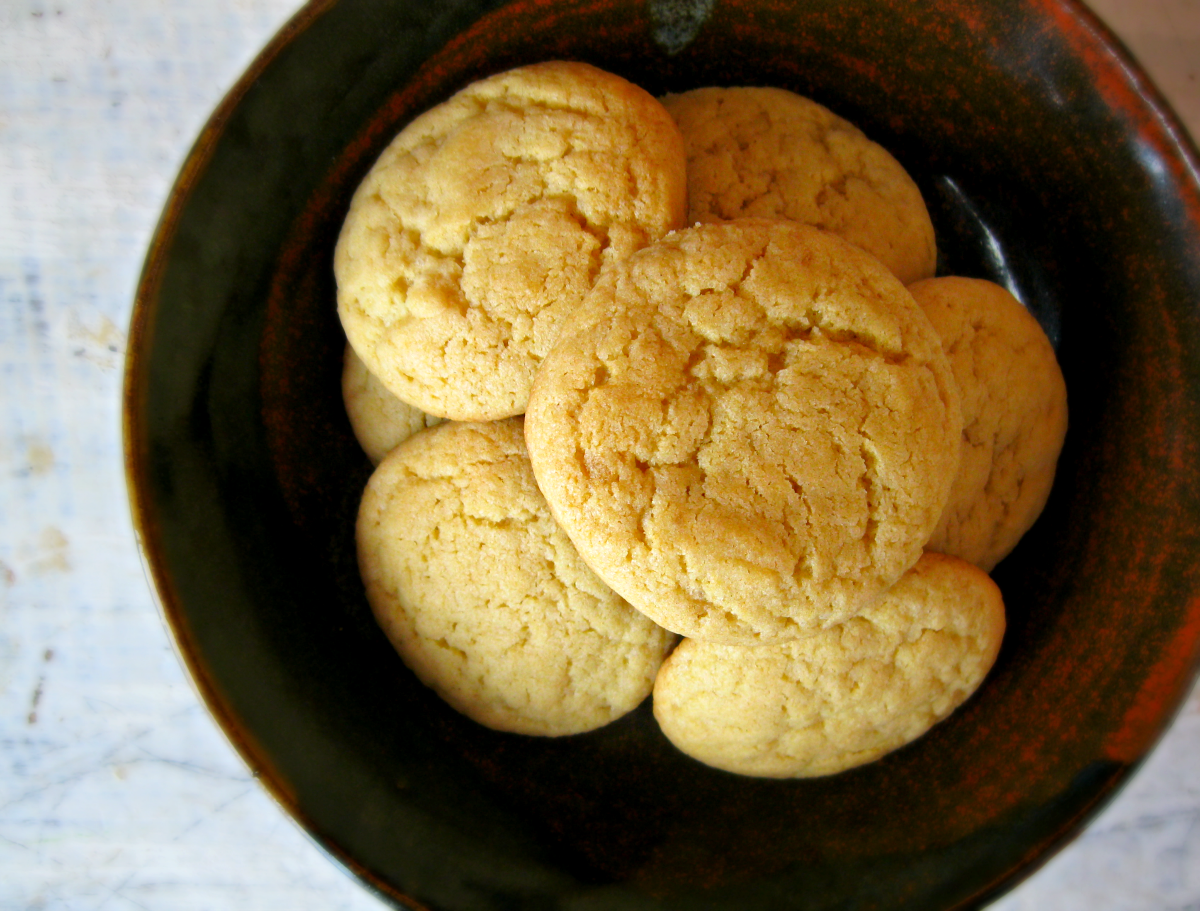 These days I'm trying my best to make as many meals of ours from scratch as possible, and with local and/or organic ingredients when I can and this brown sugar Greek yogurt cookies recipe is one of my favorites.
I stopped buying prepackaged cookies a few months ago as part of this "movement" I'm on to try and weed out processed foods with unpronounceable ingredients from our diets. One of the easiest ways to do this is to start making cookies from scratch every week!
Homemade cookies are very simple to make, and they taste so good. The amount of time it takes to whip up a batch is negligible, about 30 minutes from start to finish. This busy mom (yes, who works full-time) has had no trouble fitting in a batch on the weekend to be eaten the upcoming week, and most of the ingredients for the recipes I'm using are already sitting in my pantry and fridge – no extra trips to the market!
This past week I made brown sugar cookies when I realized I was running low on granulated sugar. We all loved the taste – they had a depth that your traditional sugar cookie doesn't, and a hint of flavor that reminded us of chocolate chip cookies without the chocolate. This dough makes a cookie that's light and fluffy (again, just like with pancakes and waffles, I attribute this to the yogurt), and they stayed that way all week!
Brown sugar cookies are the perfect addition to my daughter's lunch box or for a treat after dinner. I may have also had a warmed brown sugar cookie (or four) with my hot tea during Downton Abbey last week….
Brown Sugar Cookies
Prep: 15 mins | Cook: 10 mins | Yield: 48 cookies
Ingredients
2-3/4 cup all-purpose flour
1 teaspoon baking soda
1/2 teaspoon baking powder
1/4 teaspoon salt
1 cup light brown sugar, packed
1/2 cup granulated sugar
1 egg
1/3 cup Stonyfield Greek yogurt (vanilla)
1 cup butter, softened
Directions
Preheat the oven to 375°F.
Cream the butter, brown sugar and granulated sugar together in the bowl of a stand mixer fit with the paddle attachment for 3 minutes on medium-high speed. Add the egg and the yogurt, and continue mixing for another 2 minutes.
Sift the flour, salt, baking soda and baking powder together in a separate bowl. With the mixer set on low, slowly add the flour mixture into the butter mixture about 1/2 cup at a time (just eyeball it), letting each pour of flour incorporate fully before adding the next.
Roll the dough into 1-inch balls and set them 2-inches apart on an ungreased cookie sheet. Bake the brown sugar Greek yogurt cookies for 10 to 12 minutes until they're golden brown around the edges, and then remove the cookie sheets from the oven. Allow the cookies to rest for a minute before removing them to wire racks to cool completely.
Recipe by: Liza Hawkins of (a)Musing Foodie