At Stonyfield, we're on a mission to fight climate change. According to the United States Environmental Protection Agency, about 11% of emissions come from agriculture. This means that if we're serious about reducing our impact on climate change, we need to work with the farms we source from to help them reduce their emissions too. This is a long game and requires true partnership with the farms in our network to help them understand, measure, and ultimately manage their impact.
Every farm is unique and has different opportunities to reduce their GHG emissions and increase soil carbon sequestration . That's why we worked with Wolfe's Neck Center for Agriculture and the Environment, the Foundation for Food and Agriculture Research (FFAR), the USDA (United States Department of Agriculture), and others to build OpenTEAM, an innovative technology ecosystem that offers farmers access to more accurate measurements and recommendations on the specific things they can do to improve their environmental impact. Stonyfield provided some of the initial seed funding for OpenTEAM and is an active participant in trialing the tools in the program and helping build the platform.
OpenTEAM, an innovative ecosystem of tech tools that offer farmers access to more accurate measurements and recommendations on the specific actions they can take to improve their environmental impact.
Why is soil health so important? To start, there is twice as much carbon stored in the soil as there is in the atmosphere. Over time, modern farming practices have caused losses of stored soil carbon, but good farming practices can help restore this. Every farm has a unique combination of soil types, weather, and production practices, so there's no one-size-fits-all solution to reducing farm emissions. The good news, though, is that farms can pull CO2 (carbon dioxide) out of the atmosphere and store it in the soil by improving soil health. This is called regenerative agriculture, and research suggests that it could play a significant role in combating climate change.
Farmers currently have access to a range of tools that assist with improving soil health, but it can be time-consuming and cumbersome for farmers and companies like Stonyfield to access the advice, measurements, and monitoring tools they need. OpenTEAM aims to solve these challenges, making high-quality information accessible, and guiding farmers to adopt the most impactful practices on their farm. As part of our OpenTEAM pilot, we collected soil samples on our direct milk supply farms to establish a soil carbon baseline . That way we know where we're starting, and we can track potential increases in soil carbon over time as farms implement grazing and management improvements informed by this data.
Today, we have the opportunity to turn agriculture into a powerful tool for fighting climate change through storing more carbon in the soil. OpenTEAM provides farmers access to the tools they need to become a part of this solution.
Together with our collaborators, our vision is to create a global network of farms that are using OpenTEAM to improve soil health and fight climate change.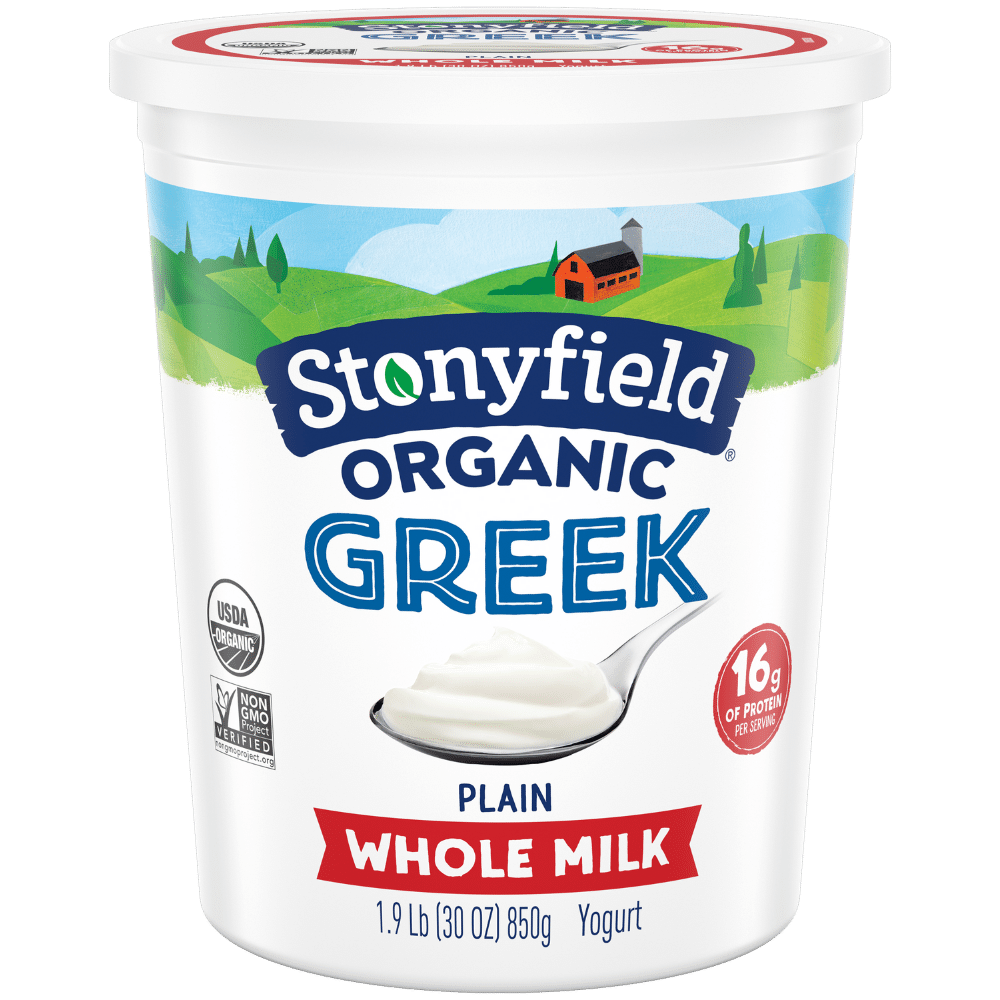 Get the scoop!
Enter your email to get the latest Stonyfield happenings, promotions, recipes, and more.