Inspiring A New Generation Of Organic Farmers
June 10, 2022
webmaster@push10.com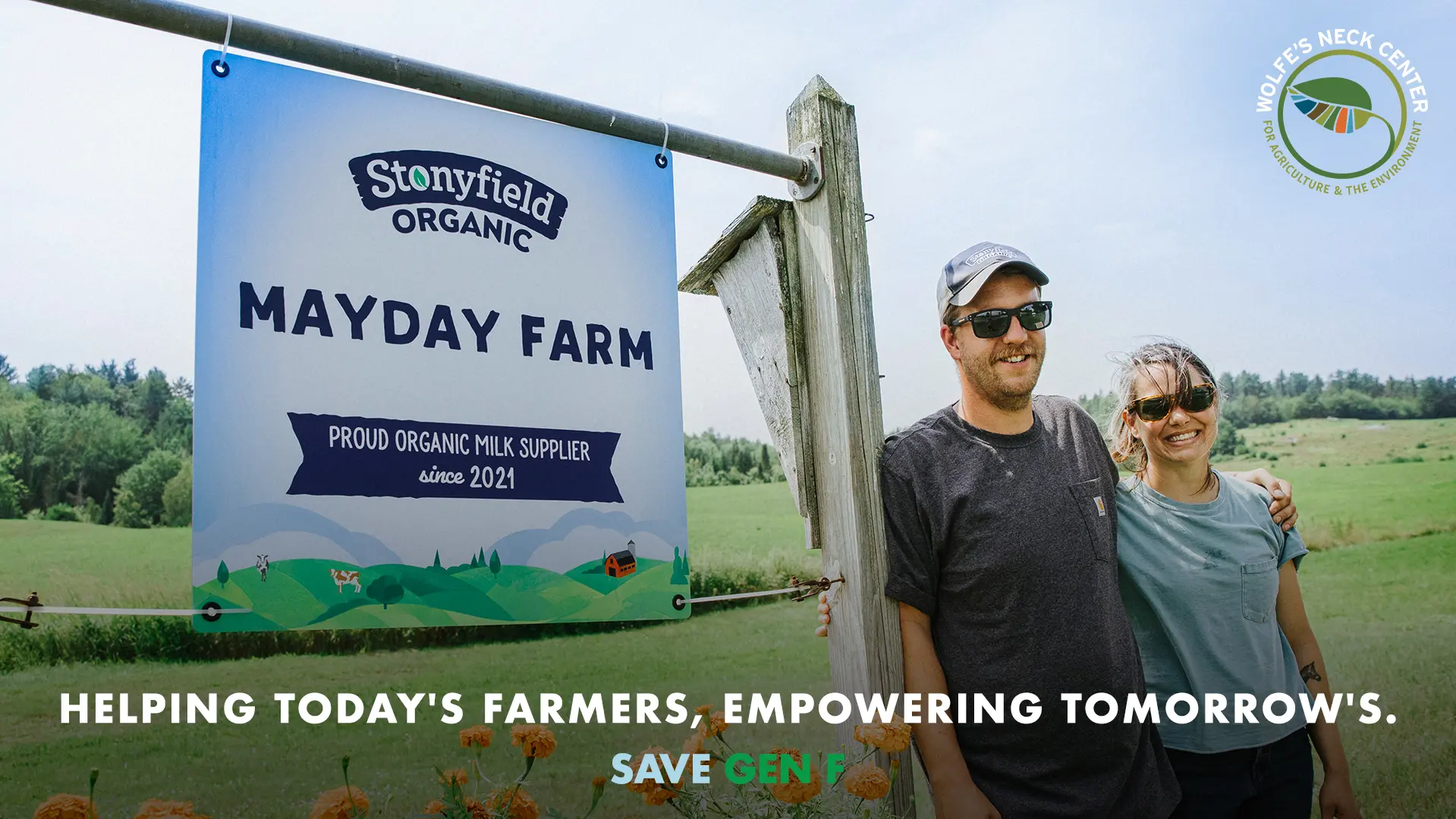 Did you know that the average age of farmers in the U.S. is about 60 years old? As farmers across the country approach retirement age, a new generation is needed to step in. However, farmers under the age of 35 only account for 9% of farmers nationwide. So, on top of the industry's many challenges, we need to inspire a new generation of farmers — and quickly.
Thankfully, there are places like Wolfe's Neck Center for Agriculture & the Environment. In collaboration with Stonyfield Organic, the 60-year old nonprofit offers a two-year residential apprenticeship program for new and transitioning commercial organic dairy farmers. Once the program is completed, apprentices leave armed with knowledge, skills, experiences, and resources to help them build their own organic dairy farm. 
Young, new farms like Mayday Farm show how this program is reinvigorating the organic dairy farming industry.
Haden Gooch recently completed a three-year apprenticeship and journeyman program at Wolfe's Neck. He and his partner, Katie Gualtieri, recently purchased Sander Lou Farm in Leeds, Maine and renamed it Mayday Farm. Over the past year, they have transformed into a certified organic dairy farm supporting 35-40 milk cows. 
"There's a lot of other businesses that will be supported by this particular farm coming back online," said Haden. 
Organic farmers focus on building healthy soil and working with nature, instead of relying on toxic persistent pesticides and synthetic chemicals. 
Going organic doesn't happen overnight. In fact, the transition process takes three years before farms can be certified organic, to ensure the farm complies with USDA National Organic Standards.
The duo is very strategic when it comes to growing the farm and setting themselves up for long-term success. In an effort to diversify their business, drive additional revenue, and align with environmental stewardship best practices, they also launched a pasture-raised poultry farm. 
"Our goal was to have dairy . . . so it was like, 'how can we figure out how to have cows?'", said Katie. 
When you buy Stonyfield products, you're supporting family farms like Mayday Farm, which is part of Stonyfield Organic's Direct Supply Program. The farm's first load of milk was delivered to Stonyfield in January 2022. Stonyfield is very proud to have a relationship with these farmers, and plans to add the farm to its Have A Cow program – a free resource that showcases our direct supply farms and teaches kids about organic farming.
"We really like [Stonyfield] as a company and thought they had similar values and aligned with our environmental stewardship goals," said Haden. 
Haden and Katie are part of the next farming generation. We hope their story inspires more new and prospective farmers. If you or anyone you know is interested in the Wolfe's Neck Center's Organic Dairy Farmer Training Program, please click here.
Yogurt is an amazing food. But Stonyfield yogurt is that and more. It's a statement: Taking care of organic farmers, cows, and their life's work will produce healthy food, healthy businesses, and a healthy planet.
Stonyfield Organic. Good on Purpose.®