Homemade Remedies for Teething Babies
May 18, 2013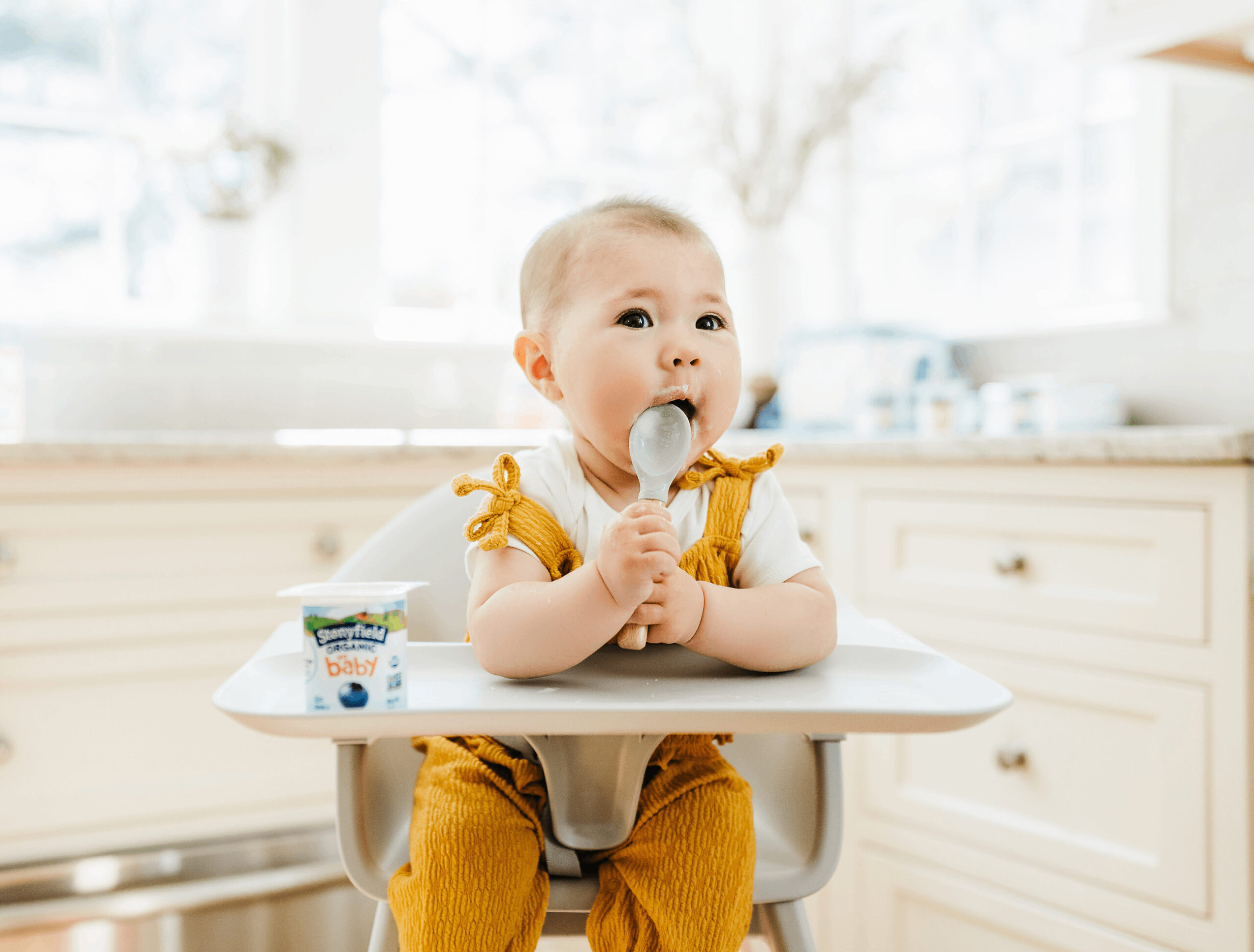 If your little one is slobbering worse than your pooch and gnawing on everything in reach, she's probably sprouting a tooth or two. And considering teething is one of the most common causes of daytime fussiness and nighttime sleeplessness in kids between the ages of six months and two years, you're probably willing to try just about anything to help her through the process.
Navigating all the teething options available can be daunting and expensive. "With three kids aged one, three and four — and one on the way — I've used everything from pain medicine and numbing gel to ice bags, teething rings, popsicle packages, cold apples and stuffed toys," says mom and craft blogger Sara Lanan. Despite all the commercial teething remedies available, sometimes you needn't look farther than your kitchen or the linen closet. In addition to their convenience, these homemade remedies are easier on the planet and your pocketbook, since you're not buying special teething toys you'll use for a few months then throw away when they're no longer useful. Of course, always double-check with your little one's health-care provider before administering any at-home or over-the-counter teething aid.
The Humble Washcloth
Many folks, from experienced moms to health-care professionals, recommend the washcloth trick, because it's simple, relatively mess-free and effective. You can experiment with shapes by rolling the cloth into a cylinder or folding it so that it has a thin, tapered tip. Elevate the simple washcloth teether by soaking it in something more exciting than water, like chamomile tea or diluted fruit juice. "I took it one step further and tried freezing yogurt onto the washcloth as a teething treat for my daughter," says Bianca Tarlton, founder of the blog The Pierogie Mama.
Popsicle Paradise
Cold objects are a good way to soothe sore gums. And getting creative with popsicles might be the most fun method for moms and babies. If you've got an early teether, you can use molds to make formula or breast-milk popsicles — just keep them small enough for tiny mouths. Fruit purees without added sugar make delicious, healthy teething pops for tots who have started eating solid foods. Use mini silicone baking cups as molds to create a rippled edge that massages gums.
Cool as a Cucumber
You don't always have to freeze your gum-soothing tools. Sometimes, giving baby a cool, firm veggie or fruit to gnaw on does the trick. "It's important to give large pieces of produce to reduce the risk of choking," recommends registered dietitian and certified personal trainer Lauren Schmitt, M.S., R.D., C.P.T., of Healthy Eating & Training, Inc. "For instance, give a whole peeled carrot that has been chilled in the refrigerator, not a baby carrot. Celery stalks or half an apple are other examples. Not only are you able to avoid putting a plastic teething ring in your child's mouth, you're also able to familiarize him with the taste of different types of produce."
Change It Up
Just because the washcloth comforted your little Chewbacca this morning doesn't mean it'll hit the spot this evening. Be prepared to change your method as often as you change your little one's drool-soaked bib. Another trick is to "microwave a piece of a bagel for 30 seconds and let it cool down. It becomes rock hard," says Weinstein. Make softer teethers by knotting or braiding fabric strips cut from clean old sheets, T-shirts or other textured cloth items.
Mommy Power
Sometimes, the best way to soothe sore gums is to snuggle and nurse. "The one trick I always come back to is nursing," says Lanan. "Because it works!" Since nursing is a powerful comforter, some breast-fed babies may want to nurse more often when teething. They may also "latch, suck or gum harder," warns Lanan. But the ability to soothe your teething baby when nothing else seems to work is often worth the inconvenience.
Safety
No matter what teether you use, always supervise baby as she goes to town on her chew toy of choice. Keep in mind that some over-the-counter teething remedy ingredients, such as benzocaine and belladonna, carry Food and Drug Administration warnings, making them inappropriate for young children. If you choose to go with commercial teething toys, make sure they are free of B.P.A., P.V.C. and phthalate.
Author Bio
Jennifer King-Lewis has written and edited since 1994 and now works as a business technical writer. Her articles appear on GardenGuides, eHow and LIVESTRONG.COM. King-Lewis has a Bachelor of Arts in English, a minor in Latin American and Caribbean studies, coursework in yoga and certifications in nutrition and childhood development.
Disclaimer: The views and opinions expressed in this post are solely those of the author and do not necessarily reflect the opinions and views of Stonyfield. The content provided, and in any linked materials, are not intended and should not be construed as medical advice. If you have any
questions about health or nutrition, we always think it's best to consult with your doctor or healthcare practitioner. The author is a paid spokesperson for Stonyfield.
opens in a new window