Our Milk Supply
We believe goodness begins at the source: With the hard-working family farmers who produce milk the way nature intended. It's why our founders, Samuel and Gary, launched an organic farming school in 1983 to help family farms survive. And it's why today we are committed to growing the entire organic dairy industry, starting in our own backyard.
We buy our organic milk from small farms rather than corporate farms with large-scale operations—we buy from farmers whom we've come to know and trust over the years, many of them just a few hours' drive away. They share our passion for healthy foods, healthy people, and a healthy planet, and we're thrilled to work with them.
In 2014, we launched the Stonyfield Direct Milk Supply program to increase our support of organic dairy farmers in our own backyard in New Hampshire, Maine, New York, and Vermont (with our main production facility being in New Hampshire). Farming isn't easy, especially in New England, so we work directly with the farmers to ensure they have the resources and customized technical assistance they need to grow and operate their businesses sustainably. And because we all benefit when a family farm thrives, we provide each farm up to $10,000 of technical assistance in their first two years with us, tailored to the farm's needs.
We buy the balance of our milk from the CROPP Cooperative, the oldest organic farmer-owned cooperative in the nation. You may know them now as Organic Valley , and they too source milk from right here in the Northeast. They share our vision of producing the best products possible without the use of antibiotics, synthetic hormones, toxic persistent pesticides, or GMOs, while being conscientious stewards of the environment.
We believe in sourcing organic ingredients with care and supporting family farms, not just today, but for future generations. To encourage the next crop of young farmers, we've worked with Wolfe's Neck Center for Agriculture and the Environment in Maine to launch an organic dairy training program. We believe that buying our organic milk from farmers is more about building long-term relationships from the ground up, to ensure that what's on your table comes from a place you can trust.
According to the USDA, our country has lost half of its dairy operations since 2003—from the tiny family farms in New England to multigenerational dairies in Wisconsin. Many things are to blame; exorbitant land prices, recessions, and a rise in large, agribusiness operations, as well as a decline in the number of young or new farmers seeing a career in farming as a viable future. After all, the average age of dairy farmers is often approaching, or exceeding, 60 years old. But there are many things we can do to fix this.
Helping Today's Farmers, Empowering Tomorrow's
We're proud to work with the Wolfe's Neck Center, whose Organic Dairy Farmer Training Program we helped found. Not only does it provide training and resources to new farmers, but it also enables commercial farmers to transition from conventional to organic practices. Two of their recent graduates, Haden and Katie of Mayday Farm, even directly supply us with milk!
But you don't have to join a farm to help. Consider supporting the National Young Farmers Coalition, an organization reviving sustainable farms throughout the country, or the National Black Farmers Association.
More Families Have Joined Ours
We couldn't let more farms in our backyard lose their livelihoods. Last year, 135 organic farms throughout New England and New York received notice that their contracts would soon be terminated. After how many farms have been lost, we just couldn't let that happen.
In addition to bringing on as many farms as possible via our direct supply program, we helped launch the Northeast Organic Family Farm Partnership, connecting farmers to new buyers. But we're not the only member brand!
By taking the pledge and purchasing from these many awesome member brands, you can help save family farms throughout the Northeast!
All In On Organic
It's not just about good food. It's about being good to the planet. We buy our organic milk from people we know. They're pretty incredible, and we think everyone should know their farmers, too. In addition to buying organic, shop locally wherever possible! Nothing beats seasonal, nutrient-dense foods and conversations with the people who made them.
Want To Learn More About Organic Farming?
Sign up for our free newsletter below to receive updates on Stonyfield's organic farming support and practices, updates from farms that are part of our direct supply program, and ways you can help support the next generation of organic farmers. Thank you for supporting small family farms!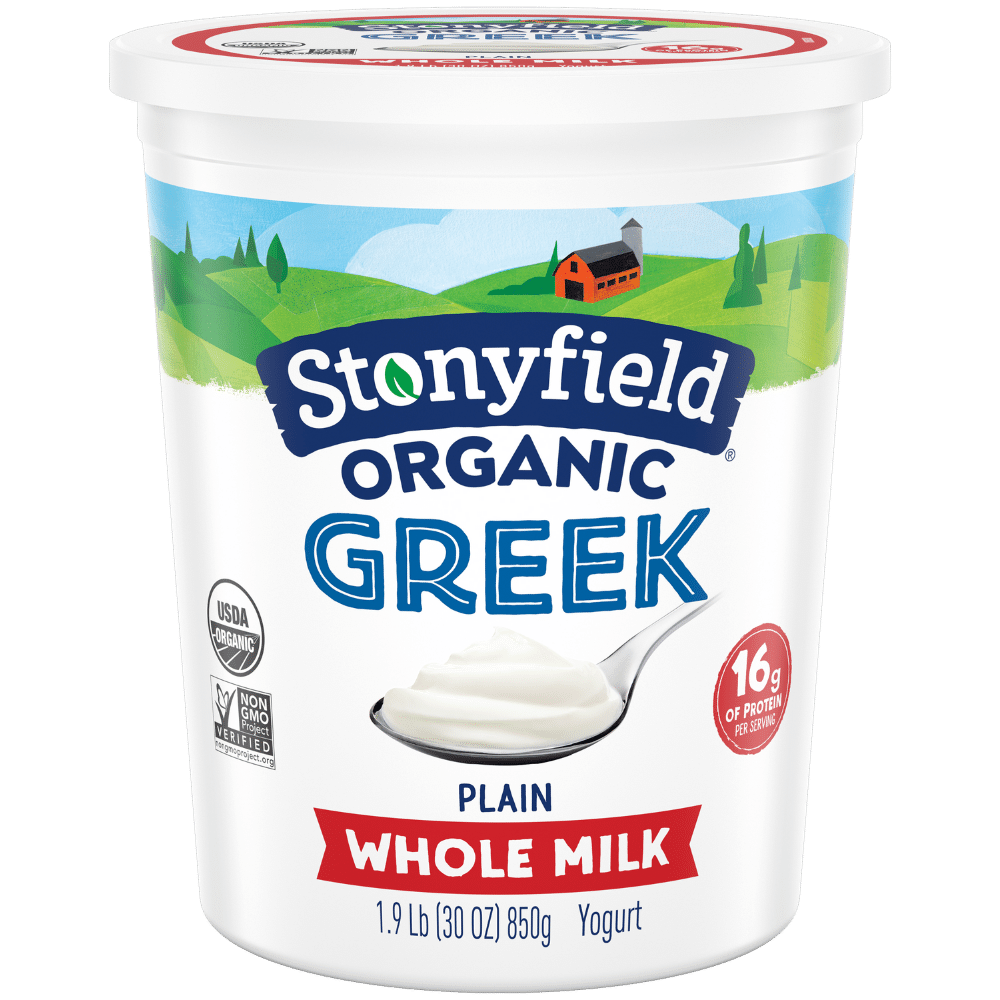 Get the scoop!
Enter your email to get the latest Stonyfield happenings, promotions, recipes, and more.