Delectable Greek Yogurt Mix-Ins
February 13, 2014
webmaster@push10.com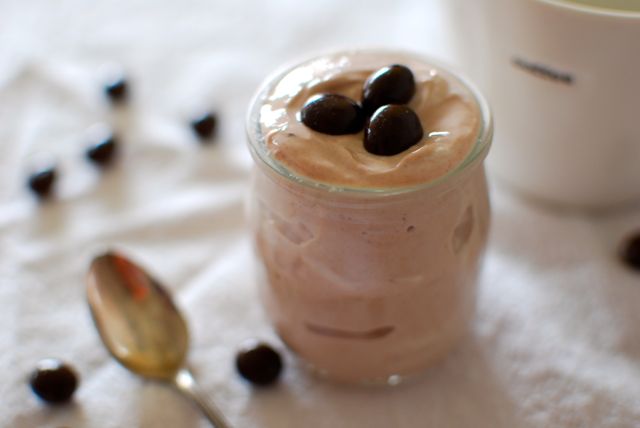 We've all drizzled honey over Greek yogurt, or added granola for crunch. As delicious as these combinations are, getting more creative with your greek yogurt mix-ins can be a great way to keep you excited about healthy eating.
Below are some delicious, less traditional topping and ideas that you can add for your greek yogurt mix-ins.
Chocolate Covered Espresso Beans
I love vanilla flavored Greek yogurt, and when I need an extra pick-me-up or want a little crunch, I add a few chocolate-covered espresso beans. It's the perfect energy-packed treat for the late afternoon lull!
Peanut Butter and Jelly
You can't go wrong with the classic PB & J, in any context, including Greek yogurt! I often stir in creamy or crunchy peanut butter with my favorite fruit preserves for a creamy, high-protein snack. A fun twist on this is adding jelly with roasted peanuts – which tastes about the same but offers more of a crunch.
Graham Cracker Crumbles
Craving pie but want to indulge your craving with something healthier? Try crumbling some fresh graham crackers over your favorite Greek yogurt flavor for a pie-like treat that packs a lot more energy and nutrients.
Cocoa Powder and Dried Cranberries
If you want a chocolatey treat that's not too sweet, you'll love a teaspoon of cocoa powder and a sprinkling of dried cranberries mixed into plain Greek yogurt. This combination offers chocolate flavor and chewy texture without masking the tang of the yogurt. Like sweeter tastes? Add a few chocolate covered almonds, cranberries or cherries.