8 Kid Approved Smoothies for Stealthy Veggie Snacking
September 20, 2016
webmaster@push10.com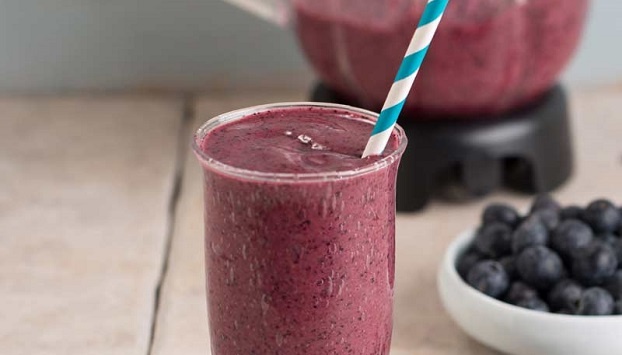 In my house, smoothies have been a life saver. I've been blending up different concoctions ever since my kids started eating solids and these kid approved smoothies are some of our favorites!At first, I shared my smoothies. I made it look so good that they just had to have a taste. As the years progressed, my kids' taste buds changed.  Favorite foods quickly became their least favorites. They no longer were willing to eat as many veggies. Anything green? Forget it! UNLESS it was a green smoothie, then it was the best thing ever.
The good news is that smoothies are extremely flexible and the majority of kids love them. The possibilities are endless when you start with a creamy yogurt base and frozen fruit of your choice.
I've found that involving your kids in the smoothie making process is part of the fun. They will love to add their own ingredients and help making smoothie experiments. Sometimes you end up with a nasty brown undrinkable smoothie. Others, it's the best smoothie ever.
When mixing up your own kid approved smoothies, here are some basics to follow:
Liquid: Use between one and two cups of liquid for your smoothie and always add it to the blender first. Feel free to use milk or milk substitutes, 100% fruit juice or coconut water.
Texture: To get the creamy smoothie texture, add yogurt, frozen bananas, avocados, nut/seed butters or ice.
Fruits and vegetables: Add one to two cups of fruits and veggies to flavor and nutrition. I always like to add in a veggie for good measure.
Extras: Add a little something extra to your smoothie for bonus nutritional stats or flavor. Chia seeds and cacao powder are great superfoods to add. To sweeten things up a bit, try a small amount of honey or pure maple syrup.
Peanut Butter Banana Smoothie  No child can resist peanut butter and banana. It's a classic!
Purple Power Smoothie There's a hidden gem in this smoothie that even the pickiest eater can't detect.
Blueberry Banana Blast Smoothie  The wild blueberries,  spinach, and plain Greek yogurt add  a nutritious blast to this smoothie!
Greek Yogurt Smoothie A simple smoothie with an extra kick of nutrients with chia seeds.
Chocolate Banana Date Smoothie  Satisfy your chocolate cravings while still getting a boost of nutrients to fuel the body.
Banana Berry Mini Smoothie Bowl for Kids Smoothie bowls are not just for adults. Let you kids have fun with adding their own toppings.
Easy Apple Pie Smoothie  You'll be the coolest parent on the blog when you let your kids have apple pie for breakfast.
Frozen Yogurt Smoothie (or Pops) with Hidden VeggieWhip up this delicious smoothie and drink it right away or stick it in the freezer for popsicles to enjoy later.