6 Easy Ways You Can Help Save Small Organic Family Farms
June 10, 2022
webmaster@push10.com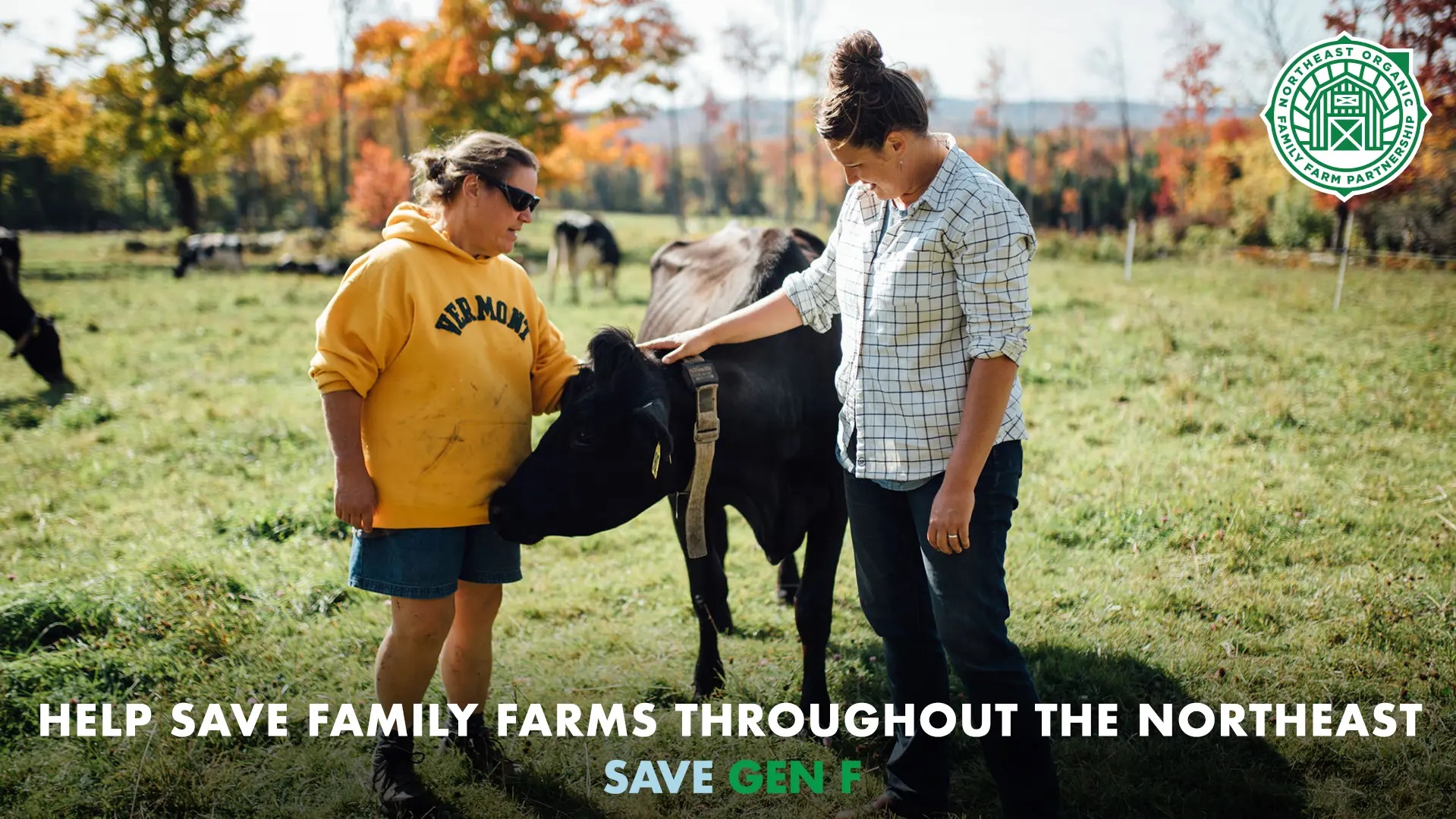 Small organic family farms have reached a critical point. If there was ever a time to rally behind our endangered and beloved local farmers, it's right now.
To give you an idea of the scale of the situation, in 1935, there were 6.8 million farms in the U.S. Now, there are only about 2 million. Farming suffered a sharp drop in the 70s ⁠— from which it never recovered ⁠— and it continues to decline slowly, according to the USDA.
This dramatic decrease is happening right in our backyard. Last year, 135 organic farms throughout New England and New York received notice that their contracts would soon be terminated. Although many of these farms will be receiving contracts from Organic Valley, many farms are still without a buyer and this problem isn't going away any time soon. To overcome devastating challenges and to make sure the farms are never put in this situation again, they need support from consumers and brands who are committed to buying their products
Thankfully, there are some easy ways to help strengthen the next generation of farmers, like taking the Northeast Organic Family Farm Partnership (NOFFP) Pledge.
In an effort to gain widespread support for local farms, Stonyfield co-founder Gary Hirshberg launched the nonprofit "Northeast Organic Family Farm Partnership," a collaboration between farmers, brands, activists, and government agencies. By pledging to purchase from these committed brands, you can send an inspiring message and help #SaveGenF.
Other great ways to source from small family farms and contribute to this meaningful cause include: 
Eat locally grown organic food that's in season  
Sign up for a Community Supported Agriculture (CSA) share
Shop local and buy in bulk
Eat at farm-to-table restaurants
Request local products at institutions 
Encourage others to buy local organic
(And, if you or someone you know is interested in taking the organic dairy farming path, check out the Organic Dairy Farmer Training Program at Wolfe's Neck Farm.)
Remember ⁠— if we don't have farms, we don't have food. We must  do our part to support the people in our communities who support us. We truly do have the power to help. Take the pledge to support organic family farms today.
Yogurt is an amazing food. But Stonyfield yogurt is that and more. It's a statement: Taking care of organic farmers, cows, and their life's work will produce healthy food, healthy businesses, and a healthy planet.
Stonyfield Organic. Good on Purpose.℠